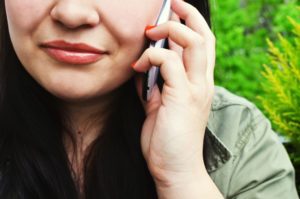 How does a person get mental health help? Can one phone call really make a difference? When it comes to struggling with mental health issues, there is no doubt that picking up your cell phone or home phone and dialing a number for help or to get answers is a key element towards recovery. Many men and women make the mistake of suffering in silence, thinking that there may be no hope for their particular situation; they could even be afraid of ridicule or the stigmas that are often associated with these types of conditions. Regardless of what particular issue one is struggling with, being able to talk with a mental health professional can be a life-changing event.
Mental health conditions can become a very disruptive part of our daily lives. Take anxiety for example: being anxious and suffering from a host of fears can completely eliminate our abilities to get through many "normal" situations on a daily basis. It can be difficult to manage anxiety for a host of reasons. It can cause health problems such as high blood pressure, or it can cause you to fear even the slightest deviations in your life, be it at home, work or school. Getting help should always be a priority.
However, we fully understand that reaching out for help is an issue for many individuals, from young to old. It is hard to admit that you are struggling with a problem, and we understand that it really does take an enormous amount of courage to seek out help for any mental health issue. The process of getting fully healed from a mental health or behavioral health problem can be arduous at times, but with the right amount of support and courage, many will often find that the help they need does exist out there; be it through the help of a personal doctor, a mental health specialist, or a psychologist.
Palms Behavioral Health is a dedicated behavioral health care center located in the Harlingen, Texas region. Poised to be the leader for mental health care, Palms BH consistently emphasizes the need to seek out proper mental health care, along with a specific regimen of therapy to address each and every need. We additionally are able to offer our patients a fully free and confidential assessment by calling 888-979-1288. Since we are open 24 hours per day, seven days per week, one of our mental health experts will be able to assist you with any questions, concerns or fears that you may have.
Calling our facility allows us to be able to perform an assessment, which is one of the first actual steps you can take towards improving one's overall well-being. This clinical interview, for lack of a better term, helps to determine what exact behavioral or mental health services will fit one's particular needs. Touching upon one's past mental health history, as well as medical history and taking that together can provide the mental health expert with the exact reference points needed to make an accurate diagnosis.
A phone call can save a life: yours! Suffering from depression or suicidal thoughts or ideations that can lead to self-harm can also be avoided by speaking up, taking a leap of faith and developing a relationship with your mental health provider. The first step is understanding that speaking to a mental health professional is the best possible choice that you can make; don't try and face this challenge on your own any longer!